WE HELP YOU PREPARE FOR A HARMONIOUS ESTATE TRANSFER
Fully transparent, family-focused strategies that safeguard your wealth, communicate your values, and create your legacy.
Our Mission
We help families pass along more than just their wealth.
Our Vision
Preventing estate litigation, because families are prepared and are harmoniously handling the estate transfer.
Our Core Values
Family matters.
We believe success happens when you put family first. We do this for our clients, within our business and in our own lives.
Wealth optimization.
We strive for our clients to get the most growth out of the wealth they have created.
Honest dialogue.
We create a space where open and vulnerable conversations can happen.
Be accountable.
We believe many small actions create meaningful progress.
Transparent intentions.
We act with courage, compassion and integrity.
Evolution Strategies is founded on a deep commitment to redefine the delivery of estate and legacy planning. We believe our industry should be focused on delivering impartial, holistic advice that ensures all your plans – from your taxes to your investments and your estate – are working together. Backed by 35+ years of experience, we dedicate our energy to looking at our clients' wealth transfer goals with an independent lens, and ultimately making your wealth matter.
Meet the Team
darrell ert
Founder & Legacy Coach, CLU, FEA
"It's important to compliment wealth with values and stewardship to avoid entitled beneficiaries."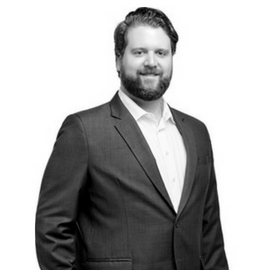 malcolm ert
Director, B.A., CMC®
"Our business, our industry, and the world we live in are constantly evolving. How we adapt to change and use it to our advantage determines our success."
deidre smith
Wealth Continuity Advisor, B.A., CFP®, CIM

"There is a distinction, in my mind, between simply "doing" business and earning the right to do so."
laurel murray
Office Manager
"It can't just be about the money. Passing down values, traditions, and morals, as well as spiritual influence, is important to prepare future generations for the responsibilities to come."
kelli mcguinness
Operations Manager
"Passing on values as well as wealth provides families peace of mind, a road map, and prevents unnecessary pain during the most difficult times – the loss of a loved one."
CFP®, Certified Financial Planner® and the CFP logo are certification trademarks owned outside the U.S. by Financial Planning Standards Board Ltd. (FPSB). Financial Planning Standards Council is the marks licensing authority for the CFP marks in Canada, through agreement with FPSB. All other ® / ™ are trademarks of FPSC, unless indicated.
When you work with us, you also give peace of mind to a family who needs it most.
At Evolution Strategies we recognize that there are values-driven families whose net worth doesn't allow them to prioritize planning ahead. That's why for every client who goes through our Legacy Planning process, we offer to help a less-privileged family clearly communicate their values, set goals, and prepare the important documentation needed to carry their legacy forward.
"It can be difficult to discuss money, particularly in a family setting. Evolution Strategies has guided us in a multi-generational discussion of how we view money and its uses to arrive at a set of shared principles. They've also helped us with a plan to reach our goals. Their approach is holistic in that it incorporates both a discussion of values and the practical aspects of legacy planning." 

"Darrell has taught us how to have conversations that give us a better understanding of our family values, responsibilities, and the future. In a short period, we've taken concrete steps to plan our intergenerational wealth transfer as well as share our thoughts on giving back to our communities." 

"Their understanding and experience informed me of my current and future financial picture, that I wasn't fully aware of. After working with Evolution Strategies, I had a more thorough understanding of what options were available to me."

The team at Evolution Strategies has given us the tools to plan and execute what is critical to our values and vision, including ways to speak to our children about the future. Working with them gives us knowledge and power in the emotionally charged area of legacy planning and transfer of wealth."

"Darrell's skills are venerable and unquestioned. However, it is the long-lasting relationships he builds with his clients and his commitment to unfettered professionalism that set him apart and create a standard for advising we can all learn from and aspire to."